The history of High Eye
Unmanned aviation since 1998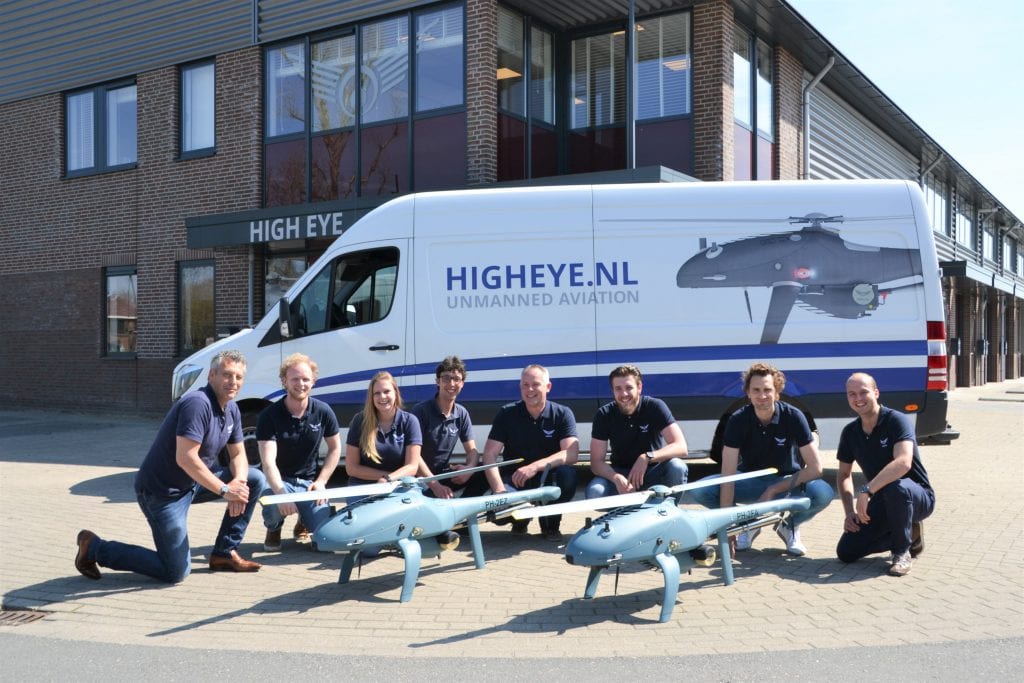 High Eye started approximately 30 years ago as a model helicopter company. The helicopters were designed and built by the owner, who offered filming services like movies and commercials. In July 2013, Joost de Ruiter joined the company as CEO and majority shareholder. With several years of experience as an entrepreneur in a various range of companies and his enthusiasm for advanced technical products, he laid the foundation for High Eye as a professional unmanned aviation company.
Later that year, High Eye decided to change its strategy and therefore ceased the model helicopter services. The company's focus switched to designing and building a robust unmanned helicopter, ready to be used for civil and military purposes. New employees with various backgrounds joined the company, to ensure a wide range of knowledge from aviation regulations to aerospace and automotive engineering. The team worked on the development of the new Airboxer model for 5 years, until it was released on the UAV market in 2018.
CEO
Joost is the CEO and shareholder of High Eye since 2013. He studied business economics (MBA) at the University of Groningen, before completing military service as a Royal Navy officer. In 1991 he joined the family business Weststellingwerf, where his career as an entrepreneur started. High Eye is the first company where Joost is not only an entrepreneur, but also really involved in the daily business of the company.
CTO
From a young age, Hans has been building things and has been learning new skills as he went along. An MSc degree at Delft University of Technology was a logical next step. After Delft, Hans started a career working as a project manager and later CTO in business and IT. All the while continuing his mechanical endeavours, which included designing, building and marketing his own sports car as well as building, restoring and modifying several aircraft. When Hans joined High Eye as its CTO in 2023, all his passions and skills came together and with his team of talented engineers, he is now responsible for product development and all technical matters High Eye.
CFO
Jeroen studied business economics at the University of Tilburg. He has been working with Joost on restructuring businesses since 2008. Jeroen has a passion for improving and harmonizing the processes within a company, to reach the best possible results. His main focus within High Eye lies in online marketing, pricing, inventory, legal matters and financial controlling.
Interested?
Find out more!