Great tool in the Fight against Organised Crime
Oculus Airborne Sensoring uses the HEF 32 UAV in Mexico to improve public safety. It is a perfect tool in counter-crime applications, like tracking down illegal arms transports or drug trafficking vehicles. To provide additional services in several regions, Oculus also set up local after-sales offices throughout the region.
"With infrared (IR) sensors our clients are even able to fly their missions during night time. Another advantage is that the UAV can be operated in very different weather conditions, so it can be used almost any time. We are fully convinced that other clients will use the HEF 32 UAV for border patrols to prevent trafficking of people and smuggling of drugs, which is a great problem in Mexico.
We see other possibilities in the commercial and maritime sectors as well, such as inspection of pipelines and to locate tuna fish on board of large fishing vessels" Sebastian Zepeda García, CEO of Oculus Airborne Sensoring says.
HEF 32 VTOL UAV in action
Showcase
Fly missions at night and hover at great height to able to check out safety situations
MOBILITY
The small footprint of the system creates unprecedented mobility.
The HEF32's transportation box contains everything that is needed to operate the system from remote locations. Using pick-up off-road vehicles, the UAS is transported to take-off locations close to areas of interest, which would otherwise be impossible to reach and would significantly complicate mission execution.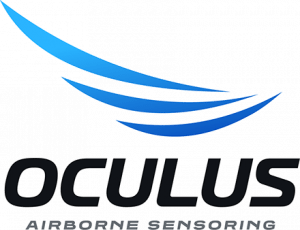 "HEF 32 UAV is a manageable and low costs solution to fight organised crime because of it's endurance and action radius"
Sebastian Zepeda García | CEO & Co-founder Oculus Airborne Sensoring, Mexico