A small helicopter improving Mexican public safety
Oculus Airborne Sensoring flies the HEF 32 Airboxer in Mexico to improve public safety. It is a perfect tool in counter-crime applications, like tracking down illegal arms transports or drug trafficking vehicles. To provide additional services in several regions, Oculus also set up local after-sales offices throughout the region.
"With infrared (IR) sensors our clients are able to fly their missions during night time. Another advantage is that the UAV can be operated in all kinds of weather conditions, so it can fly at any time of the day. We are fully convinced that other clients will use the HEF 32 Airboxer for border patrols to prevent trafficking of people and smuggling of drugs, which is a great problem in Mexico.
We see other possibilities in the commercial and maritime sectors as well. For example the inspection of pipelines or locating tuna fish from on board large fishing vessels" Sebastian Zepeda García, CEO of Oculus Airborne Sensoring says.
MOBILITY
The overall footprint of an operational HEF 32 Airboxer system is extremely small for this UAV size, which allows unprecedented mobility and ease of transportation. The entire system can be stored in its dedicated tranportation box, allowing it to be moved into remote areas and seegoing vessels without special tools or ungainly infrastructure. The same box also meets the system's long-term storage requirements and is suitable for airline transport.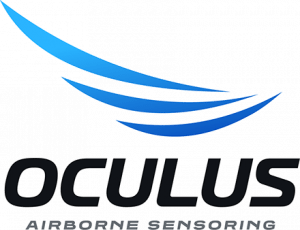 "The HEF 32 Airboxer is a perfect solution to fight organised crime, because of its long endurance and range."
Sebastian Zepeda García | CEO & Co-founder Oculus Airborne Sensoring, Mexico