Flying intelligence, surveillance and reconnaissance (ISR) missions for navy and coast guard
Top Engineering Group sees potential in the HEF 32 UAV for maritime and navy related missions. The system is very manageable, it has a small footprint aboard vessels and it is easy to store and operate as it only needs 5 square meters to take-off and land.
"On board of vessels we absolutely need certain capabilities to operate safe and secure missions. For example the small footprint for storage and operations, the protection against rain (IP-67 rating), salt (anodised construction) and high interference levels (EMI shielding), the antenna with stabilisation and of course the long range capabilities to fly BVLOS missions. These unique characteristics are especially important in South East Asian climates and maritime conditions", Kornnarong says.
Kornnarong Tungfung, Managing Director/owner of TOP Engineering Group UAV can also see other opportunities to use the helicopter, like aerial SAR (Search and Rescue) assistance, wind turbine blade inspection, oil spill detection and monitoring wildlife populations.
STABILISED TRACKING ANTENNA
Long range antenna system with automatic stabilisation for naval operations.
To compensate for movements of the support structure on a ship, the tracking antenna uses a stabiliser to compensate accordingly and guarantee correct tracking alignment to the UAV. The entire system is rated at IP-67 and thoroughly corrosion protected, allowing continued operations in moisturous South East Asian maritime climates.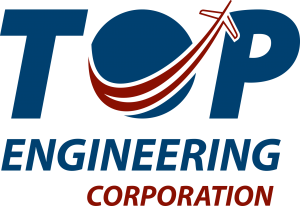 "Simply the best maritime VTOL UAV in its class, ideal for our challenging tropical Long Range missions"
Kornnarong Tungfung | Managing Director / Owner TOP Engineering Group UAV, Thailand